History of Tri-State Lacrosse
Tri-State Lacrosse was founded in 1989 by Bob and Margaret Turco. Coach Turco had already been running junior lacrosse programs and coaching at the high school level for years when his eldest son, Ross (now Tri-State director) entered Ridgewood High School. The team was filled with many highly talented players and it was clear that there was a need for more opportunities outside of the high school season. Thus began the first club lacrosse programming in the Tri-State area. Decades later, Tri-State Lacrosse is still a family owned and operated business. Tri-State Lacrosse has coached countless High School & College All-Americans and program offerings have expanded to include a nationally recognized all-star program, high level camps & clinics and top level tournaments.
At the core of the Tri-State philosophy is a growth mindset. The "One Goal" mantra shows Tri-State athletes the path within this mindset. "One Goal" is an individual and group mindset of breaking down large, seemingly unattainable tasks into smaller, more attainable tasks. The mindset teaches resiliency, discipline, and focused energy. The "One Goal" huddle break refocuses the individual and the team on the steps it takes to be a champion in sport and in life. It was first used by Tri-State founder Bob Turco with the Ridgewood High School Hall of Fame boys lacrosse team in 1990. The team went on to win forty-four straight games (the second longest in NJ HS History) and capture two state championships from 1990-1992.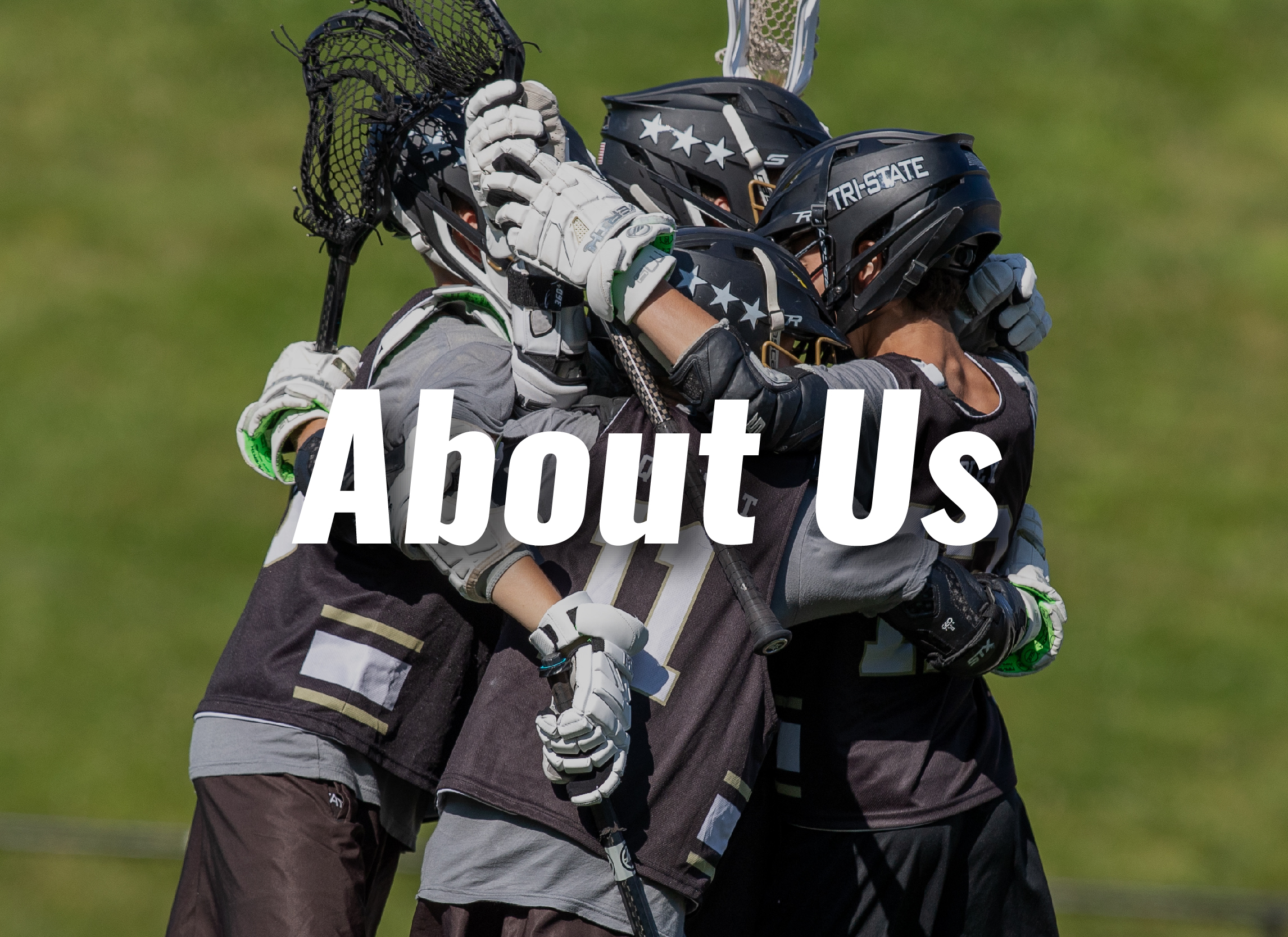 Testimonials
The best coaches! Our family has been with Tri-State for 8 years – they are the best around!
True inspiration & mentors don't come around very often. Thank you Tri-State Lacrosse from the bottom of our hearts for the most amazing experience!
The program has been true to its roots of promoting the sport and the betterment of each and every player. And while other programs will come and go, it is the core of this organization that has made it successful now and in the future. Each of our sons have made lifelong friendships through the bonds of the program and game. The lessons learned through this experience will aid in achieving there short/long term goals and success. As parents, we enjoyed the friendships made with others as the common bonds  and spirit of the game brought us together. Enduring the sweltering heat and chilling cold, our unweaving support of team kept us strong as we know the boys were giving maximum effort. God, Family, Lacrosse; three words, but used in the right context, can be the foundation for something great – One Goal!